Some people ask me what kind of music I typically use. I use square dance music (mostly on 45 RPM records) made specifically for square dancing. Most of the music I use can be classified as old time popular and country music, although there are some newer country songs made into square dance records also.
There are two primary types of square dance music: Hoedowns (for general patter calling), and Singing calls (songs that have words that go with them.
Below is just a sampling of some of my favorite records that I use for both.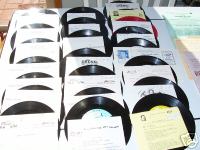 Good hoedown music I use:
Old Joe Clark
Cindy
Turkey in the Straw
Old Dan Tucker
Boil them Cabbages Down
Salty Dog Rag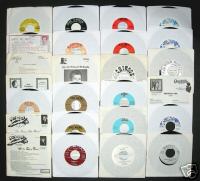 Good Singing Call music I use:
Alabama Jubilee
If you're gonna play in Texas (gotta have a fiddle in the band)
This Old House
Second Hand Rose
Crawdad Song
El Paso City
I Saw the Light
Jambalaya
King of the Road
City of New Orleans
Lord I Hope this Day is Good
I feel that Old Age Creepin' On
It's a Long Way to Tipperary
Peg of my Heart
Beer Barrel Polka
Wabash Cannonball
Ghost Riders