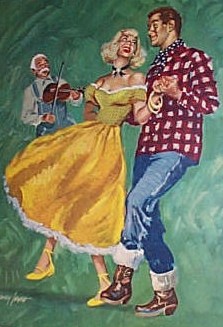 Detroit - Ann Arbor - Pontiac Area
2019
Square Dancing is part of America's cultural heritage, and it is a lot of fun! Re-live the community dances of yesteryear. Learn the basic dances and movements of Western Square Dancing. No prior experience is necessary.
Locations of square dancing for beginners in the Metro Detroit Area: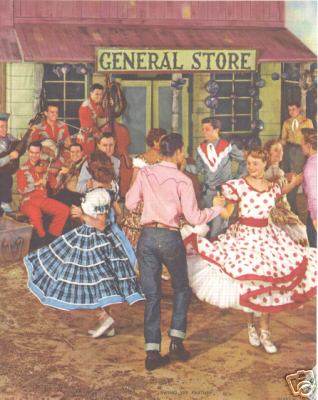 Shindiggers Square Dance
New beginners welcome anytime
Information: 734-890-1275
Detroit, Michigan
Detroit Square Dance Society
Gaelic League, various dates

Detroit, Michigan
Crosstrailers Square Dance Club
Mainstream Square Dance Classes
Detroit, Michigan
Dudes and Dolls Square Dance Club
Caller: Eddie Moore
Beginners, Mainstream and Plus Square Dance Classes
Information: 810 695-7631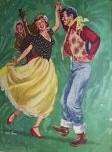 Flushing, Michigan
Flushing Roadrunners Square Dance Club
Information: (810) 639-7967 or 810-686-8352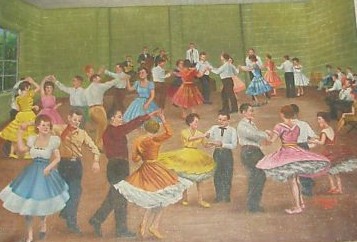 Jackson, Michigan
Mainstream Square Dance Lessons
Hosted by Single Squares of Jackson
First Presbyterian Church,
743 W. Michigan Avenue
Tuesdays 517-242-3521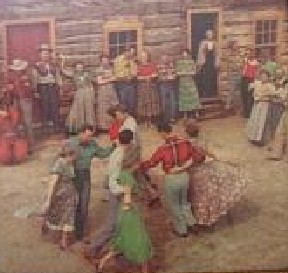 Texas Star
Troy, Michigan
Curly Qs Square Dance Class (taught by Walt Zatorski)
Contact number: 248-689-8843
South Lyon, Michigan
Traditional American Square Dances
taught by David Smith
One Friday per Month, October 2019-April 2020 (see schedule) 7pm-10pm @ VFW Hall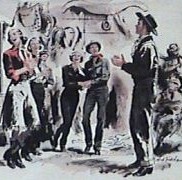 Warren, Michigan
Patches Square Dance Club
Information: 248-613-3169 or (586) 781-5785
.
Contra Dancing (year round)
Contra Dancing is basically square dancing done in facing lines rather than in squared sets. The calls and dance movements are otherwise very similar.
Ann Arbor, Michigan
Ann Arbor Council for Traditional Music & Dancing
First and Third Saturday Contra Dance
First and Third Saturday of most months, year round
(No experience necessary! Beginners, come early)
Pittsfield Grange Hall, Ann Arbor, Michigan
(1/2 mile south of I-94 on Ann Arbor Saline Rd.)
Troy, Michigan
Oakland County Traditional Dance Society
4th Saturday of each month, year round 8:00-11:00 pm
www.octds.org/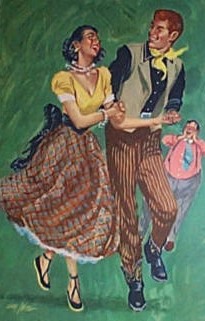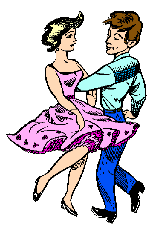 Try out Square Dancing! It's a lot of fun, an it's a fun way to excercise, make new friends, and enjoy an inexpensive, active, and fun evening out!